Crosman SNR357 had caught my eye many months ago while browsing online stores. Tastes differ, as we all know, but this revolver stood out for me visually from the many other handguns. So, I ordered it and wanted to find out if I liked shooting with it.
Crosman SNR357 is a CO2 revolver that is powered by a standard 12-gram CO2 cartridge. You can use .177 (4.5 mm) steel BBs or .177 (4.5 mm) pellets. Since the barrel isn't rifled, you can easily opt for the steel BBs. Often you have a rifled barrel on guns that are for both pellets and BBs. Steel BBs are not really recommended for this kind of barrel, as they can slowly damage it.
The revolver is simply beautiful. There is nothing more to say about the design and workmanship. I couldn't find any processing deficiencies. The revolver has a single action only trigger. Shooting is a lot of fun and reloading is easy and comfortable. I can recommend the revolver to every western fan and every fan of high-quality replicas. I've had my hands on a few models over the years, this one is among the best.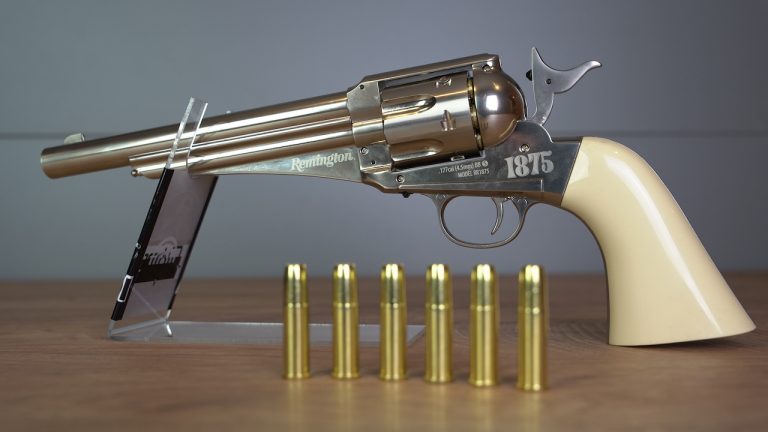 Collectors of high-quality replicas will have their hearts beat faster at the sight of Remington 1875. When you hold the revolver with its cold steel in your hand, you first realize how beautiful it is. Pulling back the hammer is also incredibly fun and gives you a real western feel! You don't actually shoot at targets with a revolver like this. You need tin pans, tin cans or bean cans here, just like in the wild west. I can highly recommend this revolver to every collector and plinker. A beautiful piece of history.