ProX combines a wide range of applications in one air rifle. Every shooter certainly gets their money's worth. The rifle has the precision to be a suitable tool for any shooter who wants to improve their performance. When you mount the rifle on a bipod, you'll get nice results.
The plinkers among us are especially pleased with the ability to fire 10 rounds from the magazine at breakneck speed. Of course, it's a bit decadent to have a gun for plinking that costs over 2,000 euros. But there are also Porsche drivers who simply enjoy their cars. And after all, this is a hobby that should provide you with maximum fun.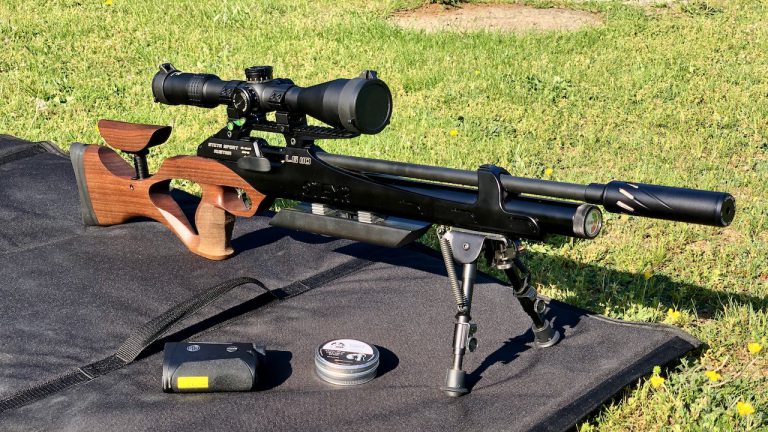 The shooting ranges are open again, I have my Steyr LG110 HFT Hunting back, and my AirGhandi's Finest pellets are finally available. It's great that everything can be combined. Where does this Steyr LG110 HFT …
Rarely have I had so much fun with an air rifle during my test. I didn't even count how many times I refilled the magazine. My bullet trap was filled to the brim with flattened pellets at the end of the test.
As you can see in the shooting test in my video, ProX has excellent precision even with a fast-firing sequence. The 10 pellets are fired from the drum magazine within a few seconds.
Those who want to have maximum fun and have the necessary spare money will not get around ProX.