My name is Andreas, but you can call me Andi. I was born in 1979 and live in Lower Franconia in Germany.
What else is there to tell about me?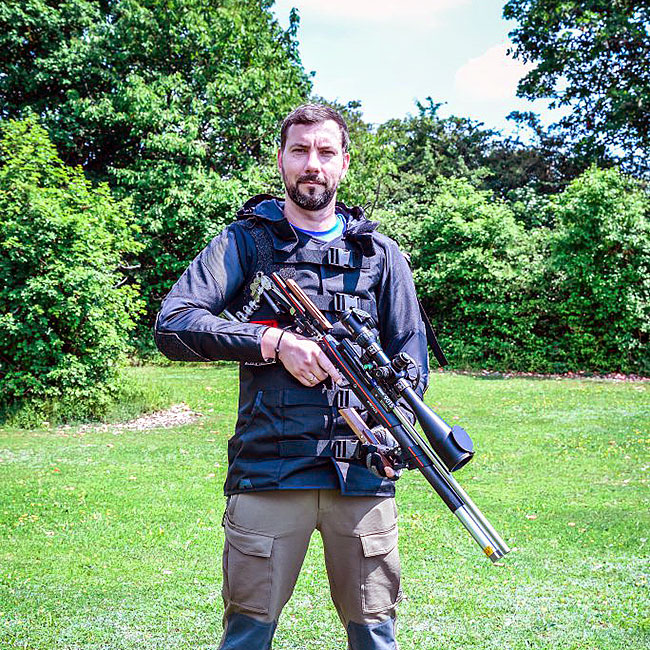 I'm happily married and a proud dad of a little boy. In general, I'm family-oriented, and keep close contact with parents, siblings, and good friends.
My YouTube channel, "AirGhandi", has been running since 2015 and now features over 300 videos. In 2017, I additionally started posting on Facebook and Instagram.
The next big step was the publication of this website on 01/01/2019. This is now my base, where I'm at home. Not every topic is suitable for a video or explained in a picture. Now I have the opportunity to address these topics here on this website.
The project AirGhandi started originally as a hobby. Ever since, I have tried to show you how much fun it is. Once a topic has got me hooked, I show it not only with 100%, but with 190% of enthusiasm and commitment. That is exactly the purpose of this website – I want you to be as fascinated and enthusiastic about the hobby as I am.
I'm now self-employed since February 2021 and put all my time, sometimes even 14 to 16 hours a day, into the project AirGhandi. By now, however, I'm no longer doing it on my own. I have a team of people I've been friends with for years. Each of them is an expert in their respective fields. This benefits not only this website, but you as well.
So, you see, AirGhandi will provide you with information, pictures, and videos in the future as well. And be assured: We still have a lot planned for you 🙂
How would I answer the question of why this website exists?
What do I want to achieve with it?
I want to entertain and above all I want to awaken your interest in our mutual hobby!
When I started my YouTube channel, I was determined to test all air rifles on the German market. At the beginning, I was only joking, but now I'm highly motivated to follow through with this plan. I've now tested over 100 air rifles and the number keeps growing!
Since not every air gun is suitable for everyone, it is important to me to share my impressions, feelings and experience as detailed as possible. This way I can find out which gun might be suitable for certain shooters. My goal is to ensure that beginners, advanced shooters, and professional shooters alike benefit from my videos and reviews.
The videos of me shooting are for entertainment purposes only. I'm not a very good shooter. That's something I regularly realize in the competitions I take part in. I'm not an excellent craftsman either – you only have to look at my legendary Weihrauch HW45 conversion for that. But I'm constantly learning, trying out a lot of things and getting information from the pros. I would like to share this knowledge with you.
You are not the only ones who can learn something new on my website, I also learn interesting things from my community. Therefore, I'm always excited to read your comments and experiences and look forward to interesting discussions with you.
But I want to save myself and especially you as much time as possible and only test products that I find good or useful. Nothing is more frustrating than watching a 15-minute video only to realize at the end that it was a "bad" product. Who wants to watch a replay of a soccer match that ended up 0-0? We want to see highlights.
I also try to show you a wide variety. From compressed air rifles and spring-piston air rifles to CO2 rifles and the respective handguns – I test equipment and introduce products that are fun and have a benefit for us shooters.
I wish you now a lot of fun while browsing on my website and I hope you have as much fun here as I do.
Best wishes!
Yours, Andi