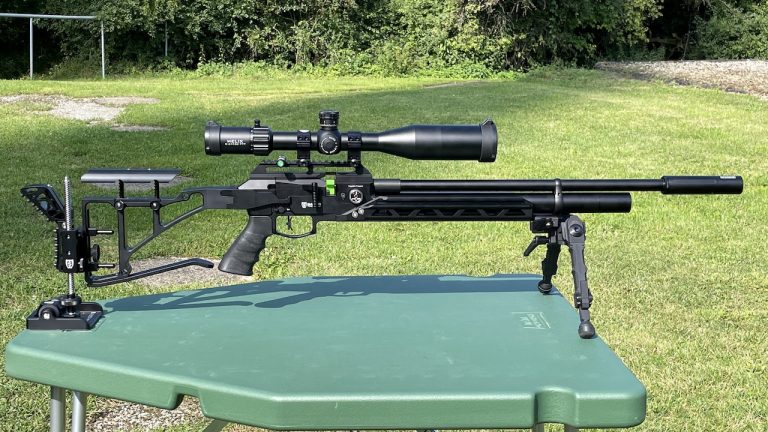 Over the last few months, I had tested all the stocks for FX Dreamline without exception. Whether it's the Aeron stock, JetAir, or the stocks you can buy directly from FX Airguns. Today I'll show you an absolutely outstanding and versatile setup of my FX Dreamline! The Saber Tactical Dreamline! But what makes the Saber Tactical stock so special?
The Saber Tactical stock is different. The rifle can be held excellently in a standing position. The cheek piece is adjustable just like the butt plate. The latter can even be tilted and adjusted in length and height. In addition, you have the option to store the gun in a very compact transport case thanks to the foldable stock.
Benchrest shooters have the option of attaching a bipod to the ARCA Rail or Picatinny mount. Shooters who like to use a tripod can also use the ARCA Rail to mount the rifle. A fore-end rest can also be attached via the ARCA Rail for Field Target or Hunter Field Target.