I filmed the review of Weihrauch HW 44 many weeks ago and took a closer look at it. The post and video were very well received by readers and viewers. I promised back then that if you were interested, I would make a second video. Today is the day!
Ok, I admit the setup is more than unusual! My point today was not to recreate realistic 10-meter precision shooting, since I'm not really good in that. I wanted to get the maximum precision out of the pistol with the equipment I had available.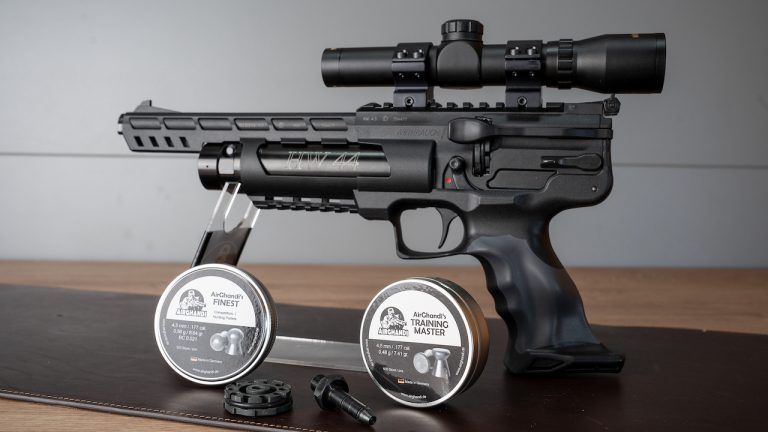 Weihrauch HW44 is a compressed air gun that works with a cartridge pressure of up to 200 bar. If we take a look at the F version, that is, the version of the pistol with a maximum power of 7.5 joules, the cartridge has an excellent range of 105 shots. The drum magazine, of which two are included, holds a total of 10 rounds in .177 (4.5 mm) caliber. Therefore, 10 complete magazines can be fired before the 50-cc compressed air cartridge has to be refilled.